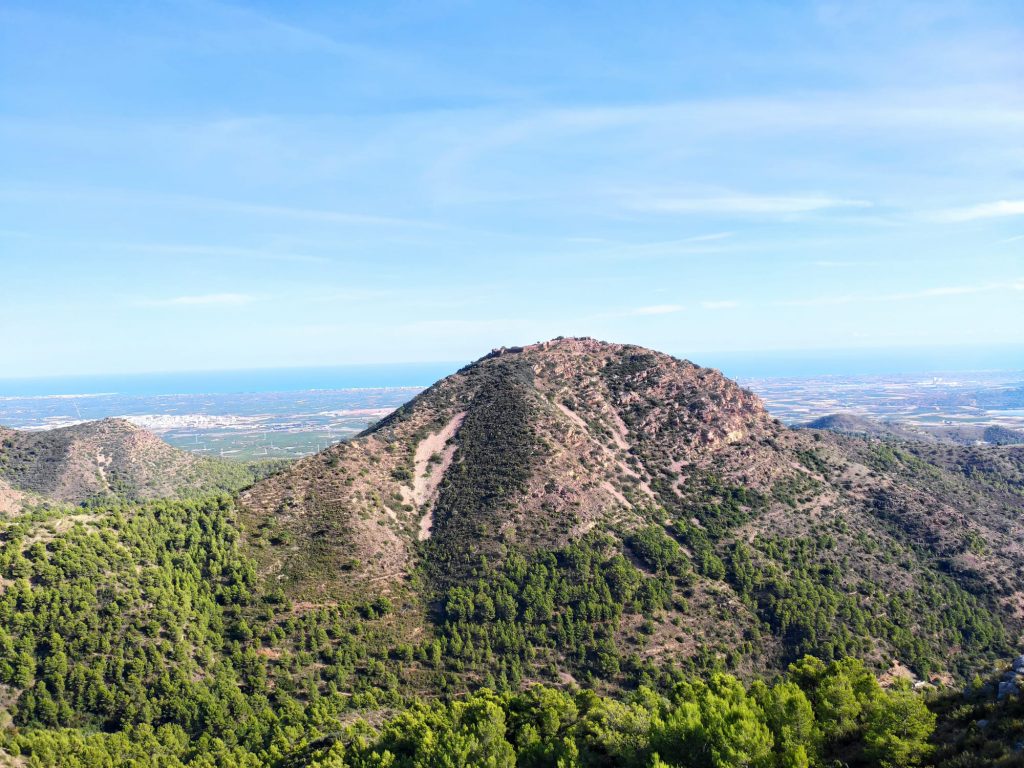 La Vall d'Uixó has an important network of footpaths, including two short-distance walking routes:
PR-V-164: which crosses Muslim towers, unique springs in the town and other structures of agricultural use.
PR-V-241: which starts at Paraje de Sant Josep, where Coves de Sant Josep is located, and climbs to the peak of Pipa, the most emblematic mountain in the city.
In addition to these two trails, there are other hiking routes in La Vall d'Uixó which, in addition to sport and nature, offer heritage attractions such as Muslim castles and towers, or traditional structures such as Piedra en seco (dry stone architecture), recently declared Intangible Cultural Heritage of Humanity by UNESCO.
On the other hand, one of the most recommended routes is Senda XYZ, related to the historical and military heritage of the Spanish Civil War. It is a path that runs through the remains of the fortification of Line XYZ, built in 1938 by the Spanish Republic in its attempt to stop the advance of the Nationalist troops commanded by General Franco in the so-called Levante Offensive. It is an easy trail, especially recommended for families, where you can see the remains of trenches, machine gun nests, anti-aircraft shelters and other military remains. For more information about this trail: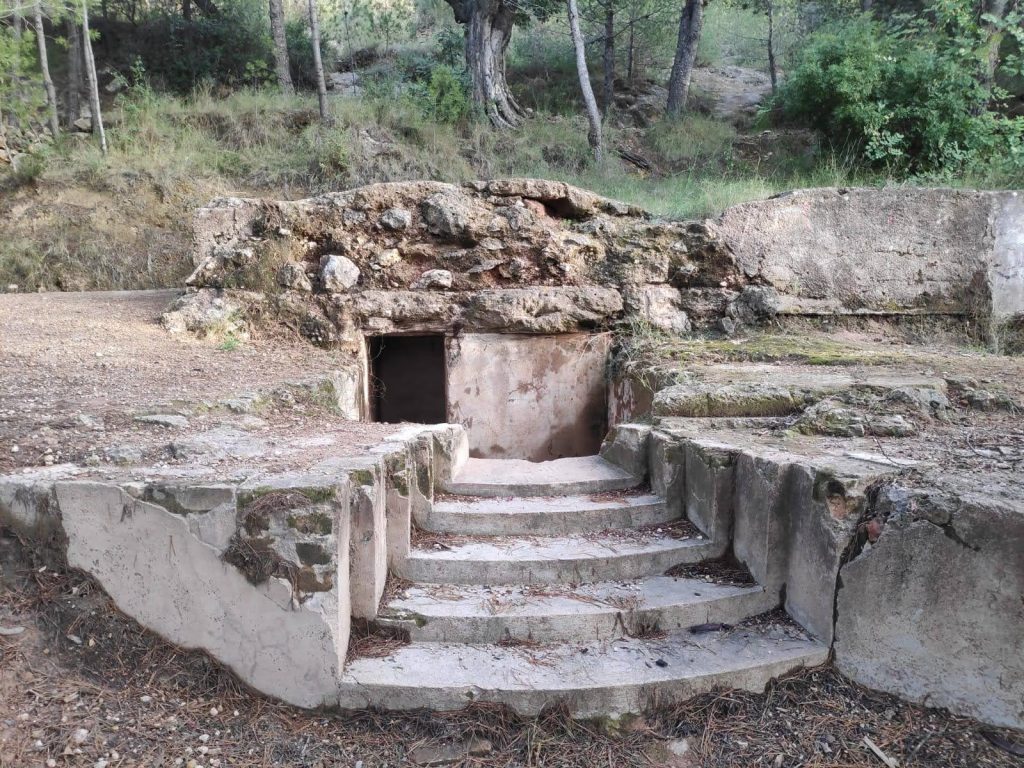 Via Ferrata: Els Sants de la Pedra
The Via Ferrata "Els Sants de la Pedra" in La Vall d'Uixó is a horizontal itinerary specially equipped for climbing safely.
With almost 120 meters of route and 44 meters of slope, this facility offers a privileged view of the city of La Vall d'Uixó, the mountain range and the Mediterranean Sea.
Although it is a fun and different activity that can be carried out independently, it is necessary to have previous experience and, in addition, to be a member of a mountain federation. Otherwise, it is possible to contract with different active tourism companies to guide the activity.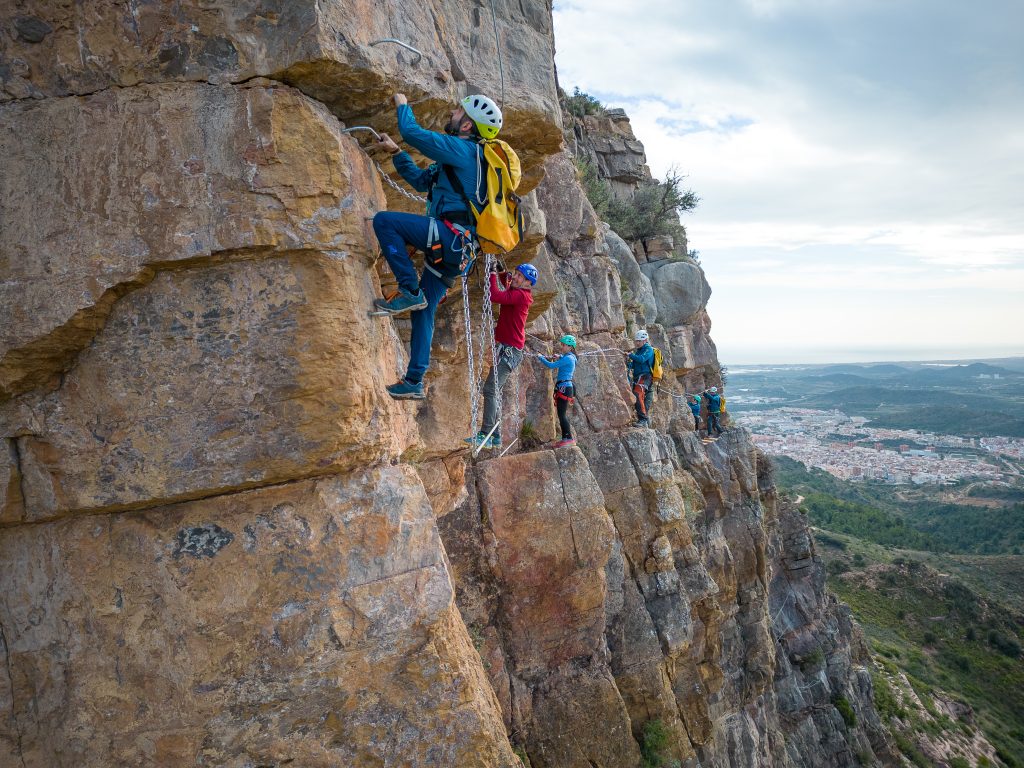 Coves de Sant Josep offers a completely different activity to the traditional boat tours: speleokayak, which combines caving with the sport of kayaking. This exclusive activity gives us the chance to explore this magnificent natural enclave, which hauses the longest navigable underground river in Europe.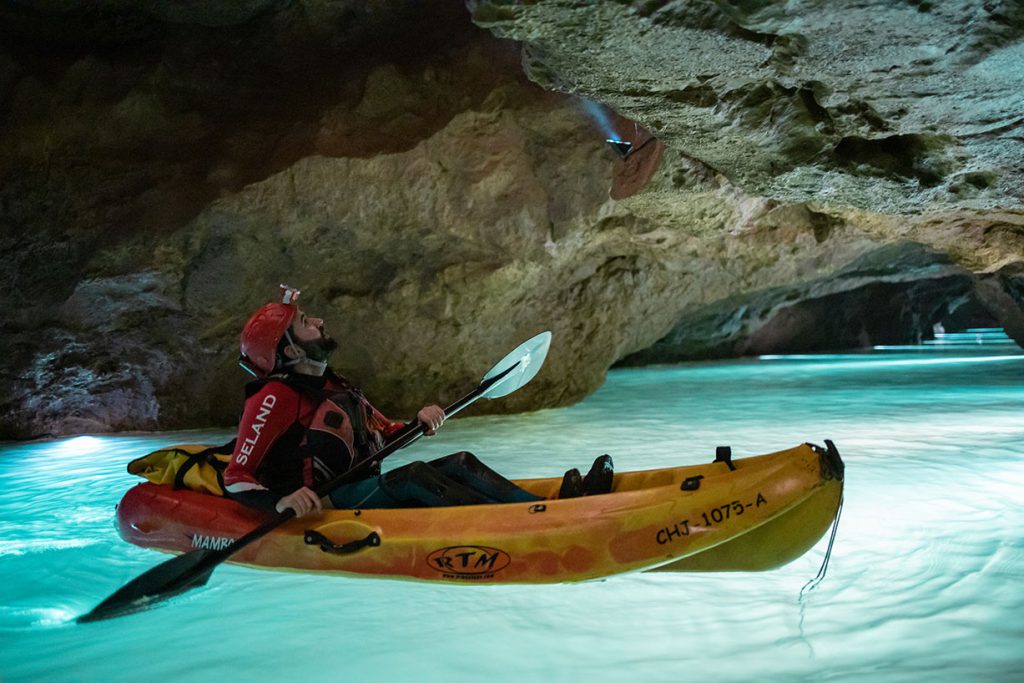 A more extensive and intimate visit, where you will explore the galleries and geological formations for yourself in a different way to the traditional boat tour.
The most important sporting events are:
Open BTT XT
Duatlón la Vall d'Uixó
Carreras 10K
Circuito 5k Ciudad la Vall d'Uixó
Woman Trail
Machacá BTT
Cross la Vall  
Subida a Pipa y Minipipa
Trofeo Ciclista San Isidro
Birdwatching is another of the most interesting activities to do with family or in small groups, especially in spring and autumn. A perfect way to enjoy the natural environment and the biodiversity offered by the Paraje de Sant Josep and the rest of the natural areas of the town.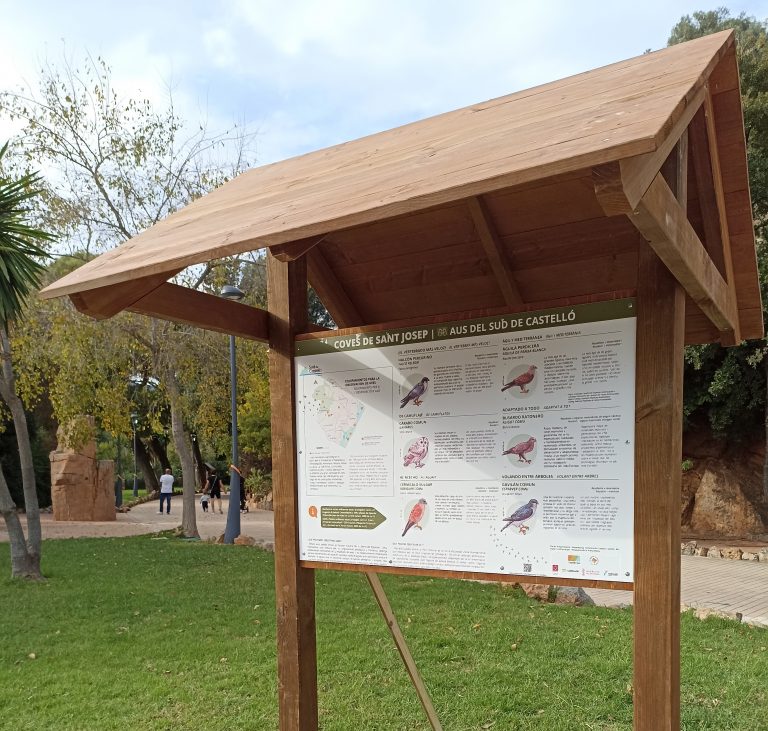 But not only the municipality of La Vall d'Uixó is interesting for ornithological tourism. Our region, La Plana Baixa, is an incomparable setting for birdwatching thanks to its diverse ecosystems: the coastal area, the marshes and wetlands, and the inland area with the Sierra de Espadán mountain range. You will find more information about birding in our region on the Castelló Sud website, as well as in the following birdwatching guides:
Sierra de Espadán Natural Park
In addition to the long-distance trails GR-36 and GR-333, around fifteen short-distance trails (PR) and various local trails (SL), there are 5 highly recommended interpretive routes for getting started in the natural park:
Ruta amarilla (yellow route): Villamalur
Ruta roja (red route): Aín
Ruta azul (blue route): Vall de Almonacid
Ruta verde (green route): Chóvar
Ruta morada (purple route): Alfondeguilla
There are also other exciting routes for mountain biking to get to know the the natural park and its remote places of great scenic value:
For more information you can visit the Natural Park Visitor Centre:
Francisco Mondragón Ave 2
12528 Eslida (Castellón)
+34 964 715 750 / +34 679 196 294