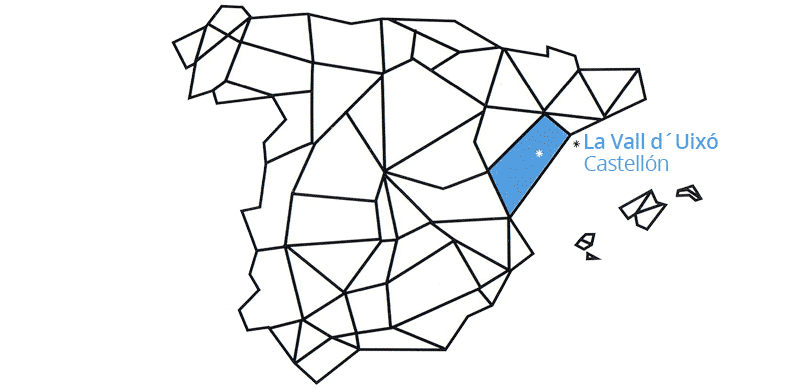 The municipality of Vall d'Uixó is located in the south of the province of Castelló, in the Plana Baixa region, 7 km from the Mediterranean Sea and is the gateway to the Sierra de Espadán Natural Park. With 32,000 inhabitants, the main tourist attraction of Vall d'Uixó is undoubtedly Coves de Sant Josep, a cave that houses the longest navigable underground river in Europe.
Its strategic location and the enormous number of infrastructures it has have made Vall d'Uixó an easily accessible place, connected by all types of transport to the rest of the world.
Charging of electric cars
The Vall d'Uixó Town Council has activated several free public charging points for electric vehicles:
Next to the Leopoldo Peñarroja Auditorium, in front of the EPA-EOI building (Polígono Industrial la Moleta, S/N).
Next to Plaza del Parque (Av. España).
Municipal Sports Centre car park (C/ Belcaire, 3).
9 de Octubre Square (Plaça del 9 d'Octubre).
Bus Station (Av. Agricultor).
The charging posts are single-phase 7.5 kW and have a charging time of between 2 and 5 hours depending on the type of vehicle battery. To use them, you need to download an application for your mobile phone and register for free.
La Vall d'Uixó has an important network of footpaths, where the two approved ones stand out: the PR-V-164, which starts from les Coves de Sant Josep and the PR-V-241, 14 km long. These mountain routes not only allow you to discover the nature and landscape values of the municipality, but also to get to know an important military heritage from both the Andalusian period and the Civil War, as well as an ethnographic heritage, where the dry-stone architecture stands out, a technique declared Intangible Heritage of Humanity by UNESCO in 2018.
On the other hand, the sports calendar of the Vall d'Uixó has events ranging from athletics, mountain or mountain biking, including some of regional and national character:
Open BTT XT
Woman Trail (junio)
Duatlón la Vall d'Uixó
Carreras 5K y 10K
Cross la Vall  
Subida a Pipa
Trofeo Ciclista San Isidro
La Machacà BTT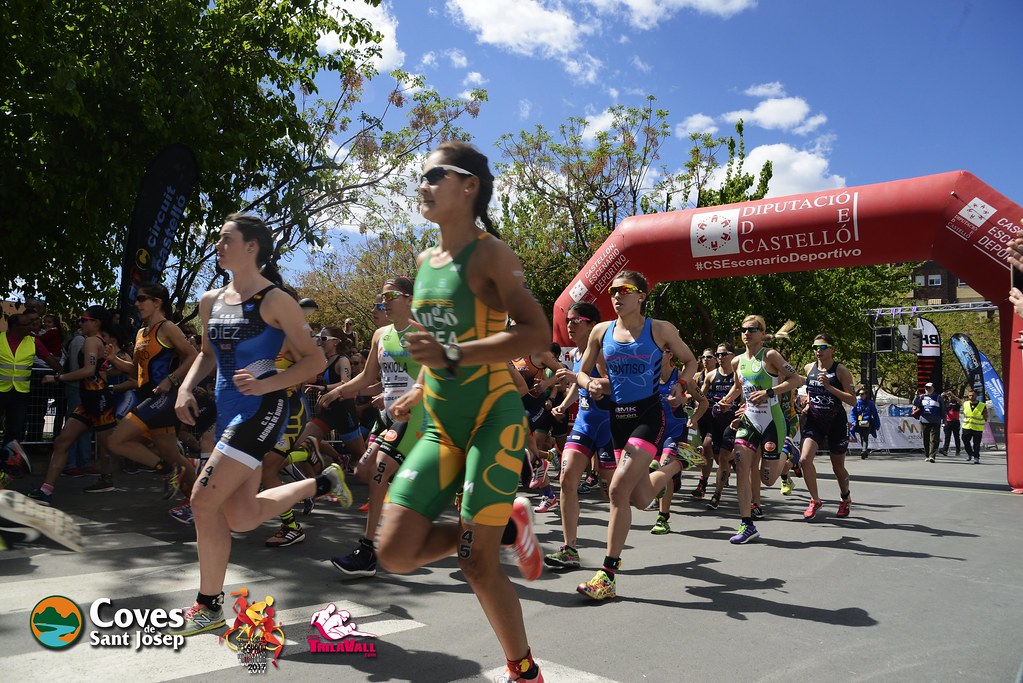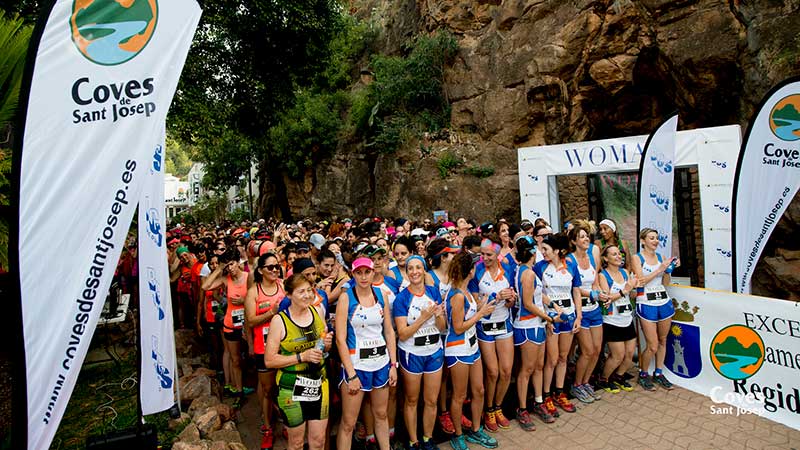 Family tourism, leisure and entertainment
We offer our visitors an interesting offer for the whole family: in the Paraje de Sant Josep, where Coves de Sant Josep is located, there is an extensive programme aimed at children, with demonstrations on prehistory. The natural site also has an intense agenda of musical events for all audiences, including the Singin' in the Cave, with acoustic concerts by musical groups that offer concerts inside this karst cave.
Similarly, the Leopoldo Peñarroja Auditorium offers a varied annual programme, with shows ranging from opera and concerts of all genres to theatrical performances. In the following link you can consult its annual programme:
Our extensive cultural agenda also offers a wide range of events for all audiences throughout the year. You will find all the information about cultural events and activities published daily on our social media:
From March to October, almost uninterruptedly, our full calendar of festivities takes place. Two patron saint festivals declared of National Tourist Interest with an extensive programme of events, the Fallas in March, Penyes en Festes in August, an interesting Easter Week and a multitude of popular festivals that fill the streets and squares. Also worthy of mention are the annual fairs held in the town of La Vall d'Uixó, especially the Christmas Fair and the Agricultural and Commercial Fair of San Vicente, of great regional importance.
Festivals, gastronomy and services
Thanks to the privileged location of the Vall d'Uixó, between the Mediterranean Sea and the Sierra de Espadán mountain range, our gastronomy has different easily recognisable influences. Among them is the marked Mediterranean influence, with a wide variety of rice dishes and citrus fruits among our most popular recipes. However, our most representative dish, empedrao, has its origins in the rural environment, as it used to be made by hunters in autumn-winter.
In addition to this, our city offers a wide range of restaurants to suit all tastes and budgets, as well as a wide range of shops with a weekly market every Friday in the Market Square.