For nature and climbing lovers we have good news!!!
The Via Ferrata dels Sants de la Pedra has recently been inaugurated in La Vall d'Uixó, an installation located in the area known as Cingles de Tido. It has a 118-metre route and offers spectacular views of the surrounding area.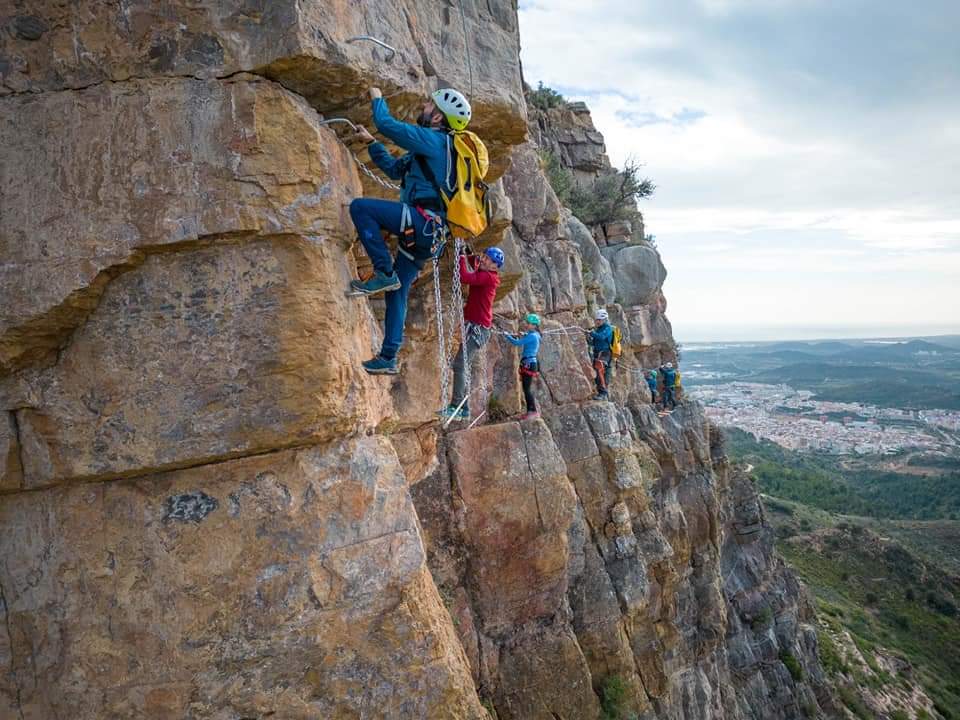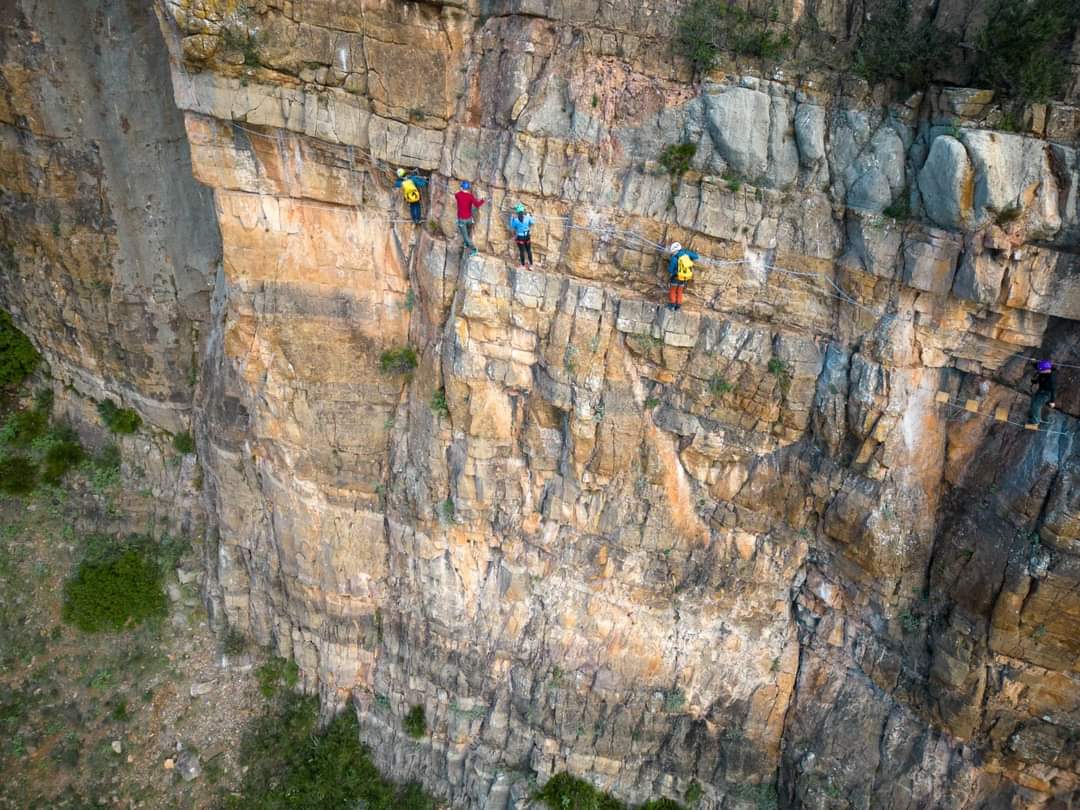 It is equipped with various aerial games, such as the cable bridge, the pendulum walk or the birdie walk, among others, a challenge for the bravest!
Members of climbing federations who have experience and the obligatory safety equipment are free to do this activity. However, for the general public who may be interested, an activity guided by a monitor will be offered through active tourism companies such as Viunatura, among others.
Access to the track can be made by vehicle, along the track known as Camino de Penyalba, which is accessed from C/ 12 del Barrio Carbonaire, in the town centre. Although there is a small car park, we recommend accessing with the minimum number of vehicles possible, given that there are more complicated sections of the track where it is not possible for two vehicles to cross.