OUR LADY OF THE ROSARY HERMITAGE
A small chapel dedicated to the Virgin of the Rosary since the 18th century, possibly built on the site of a mosque. It is the spiritual centre of L'Alcudia, a neighbourhood with a lot of character and one of the farmhouses that gave rise to the current town centre. It is home to the Aureros, a type of popular religious singing, immaterial heritage of the municipality.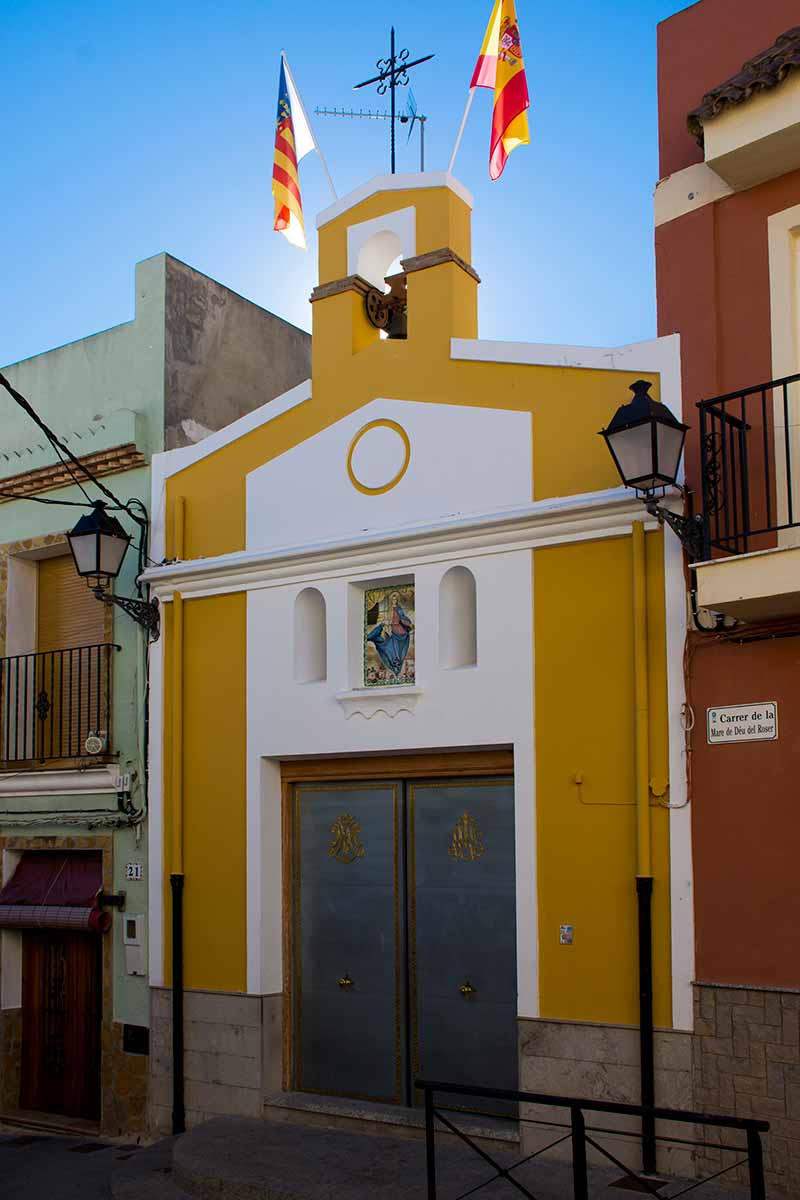 The Auroreros are a male choral ensemble that performs melodies of a religious nature. With Andalusian musical influences, although also with Mudejar and Gregorian chant influences, these compositions are of oral tradition, as the melodies performed have been passed down from generation to generation.
References to this
religious folklore
already appear in the 16th century, although they are not clearly mentioned until 1747, when the Auroreros took part in the inauguration festivities for the enlargement of the
Angel Parish Church
. All of this means that this popular religious song of the Aurora has unique characteristics that are part of the intangible heritage of Vall d'Uixó.