Walk through the town centre with an official guide to discover all the hidden nooks and crannies of the city of Vall d'Uixó. The old irrigation channel that starts at the Coves de Sant Josep exit marks the path we will follow.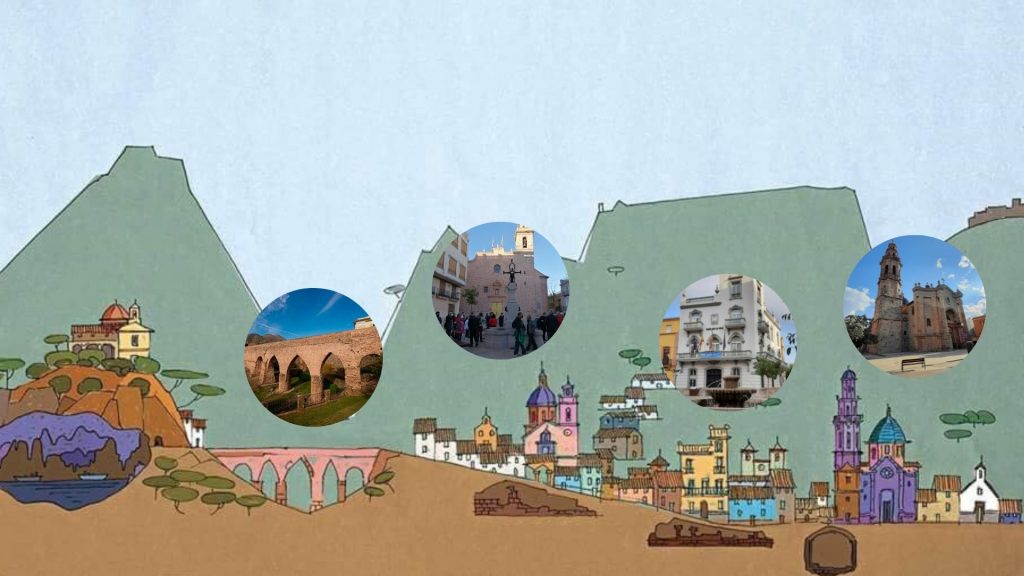 With an approximate duration of 2 hours, the route starts at the Aigualit aqueduct complex and continues through the most important heritage sites of the city: the Muslim quarter of l'Alcúdia, the 17th century Church of Santo Ángel Custodio, the Muslim tower of Benizahat or the manor house Palacio de Vivel.
The route ends with the ascent to the bell tower of the Church of Our Lady of the Assumption which, at a height of 49 m, offers a privileged panoramic view of the surrounding area. The price of the guided tour is 5€/pax, with a guaranteed minimum of 10 people. The visit must be arranged in advance with the TOURIST INFO:
Please note for groups travelling with their own bus: it is possible to take a 13 m bus to the Plaza Duques de Segorbe, next to the aqueducts. There is a bus stop where the group can get off. Also, after the climb up to the bell tower of the Church of the Assumption, 450 m away is the city's bus station, where the coach can park and wait for the group.