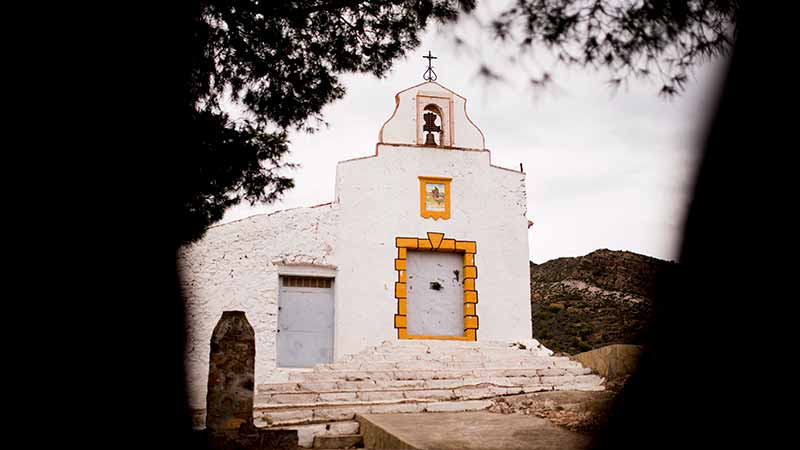 The hermitage dedicated to San Antonio Abad and Santa Bárbara is located on the outskirts of the town, some 214 m above a small hill in front of the Paraje de Sant Josep.
This simple temple was built between the 17th and 18th centuries. It is a small hermitage with a rustic air, with a more modern enclosure attached to the left to accommodate pilgrims. The interior is rectangular with masonry walls.
La fachada es rectangular, rematada con una campana y cruz. La puerta adintelada está enmarcada por dovelas amarillas irregulares y sobre ella se encuentra un retablillo cerámico con la imagen de San Antonio Abad en la que puede leerse: Ermita de San Antonio. Restaurada el 17-1-1972.
Se puede acceder caminando desde el aparcamiento del Paraje de Sant Josep, tomando las indicaciones de la Senda XYZ (Ruta 1). A través de una pista de tierra, está a 800 m de distancia del aparcamiento de Coves de Sant Josep.
El 17 de enero se celebra la festividad de San Antonio Abad, protector de los animales, con una romería que parte de la Ermita de la Sagrada Familia con la imagen del santo llevada a hombros. Tras la misa y la bendición de los animales, se almuerza en sus alrededores.